Dear Bible Teacher,
If you're anything like me, you've noticed the focus in churches these days leans more toward "practical theology" than it does toward an in-depth study of the Bible. And while I'm all for knowing how to be a better spouse, parent, and friend, I also think we are missing something.
The most relevant, life-changing thing you can do is teach your people the Bible. And one of the most helpful studies you will ever teach is one on the Spirit World. This much neglected aspect of God's creation is one of the most interesting and life-altering topics available, but for some reason, it is also one of the most ignored.
We have taken Clarence Larkin's brilliant work on the Spirit World and turned it into a ministry resource that you can use to teach an in-depth study on what the Bible has to say about angels, demons, the underworld, what happens at death, heaven, hell and much, much, more!
Let me give you an idea of what you can have on

your computer desktop five minutes from now:

20 In-Depth Lessons on the Spirit World.

127-Page Word-for-Word Teacher's Guide.

42-Page Reproducible Student Guide.

PowerPoint Slides for each lesson.

Comes in both Word and PDF formats.

Completely Editable to fit your style.

Instantly Downloadable

20 of Clarence Larkin's Famous Charts
As you can see, we've put together quite the package for you! But perhaps you'd like to see a sample of the quality Biblical resource that we are offering you.
SAMPLES
Teacher Guide Sample | Student Guide Sample | PowerPoint Sample
TABLE OF CONTENTS

Lesson 01

The Spirit World

Lesson 02

The Tri-Unity of God

Lesson 03

Satan

Lesson 04

Fallen Angels Part 1

Lesson 05

Fallen Angels Part 2

Lesson 06

Demonism

Lesson 07

The Underworld Part 1

Lesson 08

The Underworld Part 2

Lesson 09

The Underworld Part 3

Lesson 10

Relation of the Spirit World to the Natural World

Lesson 11

Man's Relation to the Spirit World

Lesson 12

Soul Sleep?

Lesson 13

The Intermediate State

Lesson 14

The Final State

Lesson 15

The Abolition of Death

Lesson 16

Spirit Transformation

Lesson 17

The Resurrection

Lesson 18

The Resurrection Body

Lesson 19

The Judgments Part 1

Lesson 20

The Judgments Part 2
These are EXTREMELY IMPORTANT Biblical subjects that every Christian should be familiar with. Now is your opportunity to help the saints under your leadership to not only learn about them, but also learn how to apply these truths to their lives.
We are offering this entire package -- Teacher's Guide; Reproducible Student's Guide; and PowerPoint Slides -- for the incredibly low price of Only $37 because we want to get this into as many churches as possible.

Note: After payment is made you will see a box that says "IMPORTANT: Click
Here to Download Your Product" Make sure and click for instant download.
Thank you for your investment in God's Kingdom!
In Christ,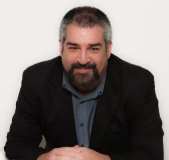 Barry L. Davis, D.Min.
Brought to you by The Pastor's Helper